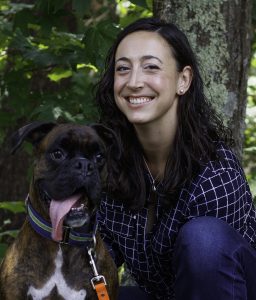 Dr. Michelle Forella
Dr. Forella received her veterinary training at Cornell University. She spent additional time focusing on spay/neuter techniques at the ASPCA Humane Alliance in Asheville, NC.
The early years of her career were spent in private practice providing a mix of wellness care, emergency care, and performing various surgeries. Dr. Forella currently divides her time between POA Spay and providing coverage to local emergency hospitals. Through her time in the emergency room, Dr. Forella has seen many sick pets with illnesses that could have been avoided if they had been spayed or neutered earlier. Working at POA Spay gives her an opportunity to help keep pets healthy and reduce pet overpopulation, all while doing the thing she loves most (surgery!). Dr. Forella has fostered numerous cats over the years and currently shares her home with three rescues (a boxer and two cats).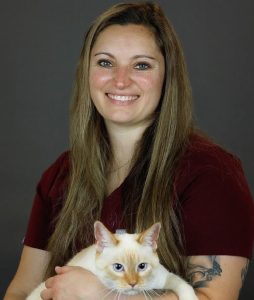 Dr. Nicole Kovacs
.
Dr. Kovacs grew up in New Jersey and always had a love for animals. She obtained her Bachelor of Science in Biology from Ursinus College in Pennsylvania in 2014. She then went on to obtain her Doctorate of Veterinary Medicine from Virginia-Maryland College of Veterinary Medicine and graduated in 2019. From there, Dr. Kovacs moved up to Connecticut and now works for a local small animal emergency hosptial, and enjoys doing surgery at POA in her spare time.
Dr. Kovacs has many hobbies including traveling, hiking, CrossFit, snowboarding, and photography. She also loves spending time with her 5 cats and 2 dogs.
.
.
.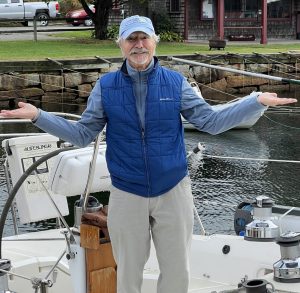 Dr. Larry Ritzhaupt
.
Dr. Larry Ritzhaupt graduated from the University of Illinois with his DVM and PhD. He spent his career in the pharmaceutical industry, first with Hoffmann La-Roche and then with Pfizer Inc. His work included the design, implementation and monitoring of clinical studies that generated the data required for the approval and marketing of pharmaceuticals for both companion animals and livestock. He finished his career at Pfizer working in drug development on human oncology therapies.
Upon retirement, he had the time to give back to veterinary medicine. He took training for high
quality/high volume Spay/Neuter work at the ASPCA facility in Ashville, NC.
For the past 2 years he has done spay and neuter surgery in shelters and facilities such as POA Spay.
.
.
Dr. Sean Stockwell
Dr. Stockwell's bio will be coming soon!
Dr. Erin Anderson
Dr. Anderson's bio will be coming soon!
Dr. Mary Kate Smith
Dr. Smith's bio will be coming soon!